Ecole Globale believes in all-round development and holistic education for its girls. We at Ecole have left no stone unturned when it comes to developing the academic and sporting potential, as well as the overall personality of the students. Thorough training, practice, and Career Guidance at Ecole Globale prepare the girls for the future and fortify them enough for their higher education.
Career Guidance at Ecole Globale
In the picturesque foothills of Dehradun, India, stands Ecole Globale International Girls' School, a prestigious institution that has earned its reputation as a top boarding school in the country.
While the school's commitment to academic excellence is well-known, one aspect that truly sets boarding schools in Dehradun apart is its dedication to preparing girls for the future through comprehensive career guidance at Ecole Globale. The school equips its students with the skills, knowledge, and confidence to succeed in the ever-evolving professional landscape.
The girls at girls boarding schools in Dehradun life in a much different way than students in other schools do. The elements of their life at Ecole include academic enrichment, sporting prowess, health and wellness, international exposure and abilities to understand different cultures. All these learnings are intertwined with the values that students inculcate through various processes. 
A Holistic Approach to Career Guidance at Ecole Globale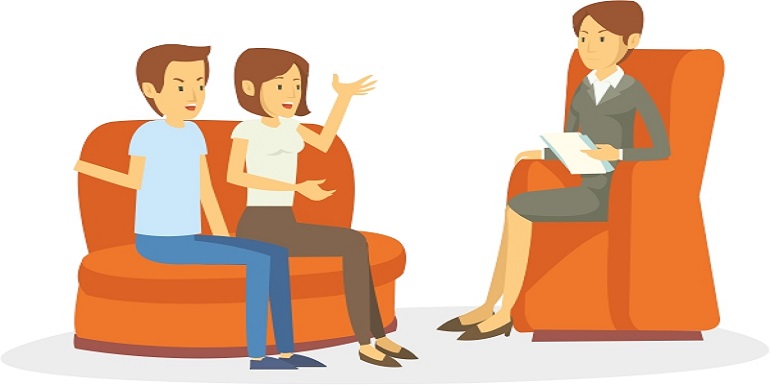 Ecole Globale believes that  career guidance at Ecole Globale is not a one-size-fits-all endeavor. The school recognizes that each student is unique, with her own interests, talents, and aspirations. Consequently, the school takes a holistic approach to career guidance, focusing on both the academic and personal development of its students.
Comprehensive Career Counseling
Ecole Globale employs experienced counselors at career guidance at Ecole Globale who work closely with students to identify their strengths, weaknesses, and interests. These counselors help students explore a wide range of career options, ensuring that they make informed decisions about their future. Whether a student aspires to be an engineer, doctor, artist, or entrepreneur, the school provides guidance tailored to their individual goals.
Skill Development
In today's competitive job market, academic excellence alone may not suffice. Ecole Globale places a strong emphasis on skill development. Students are encouraged to participate in extracurricular activities, workshops, and seminars that foster critical skills such as communication, leadership, problem-solving, and adaptability. These skills are not only vital for success in career guidance at Ecole Globale but also for personal growth. 
At Ecole Globale, we believe that learning does not just come from within the four walls of a classroom but also, through various literary activities. These activities aim at developing and honing EQ and IQ which are indispensable when it comes to the all-round development of the students.
Apart from the activities held within the school, students also take part in conferences and competitions hosted by other schools of repute which provide exposure to diverse elements that aid in building their overall well-being. The language teachers at Ecole strive hard to build good linguistic skills among the students, in the first, second and third languages and  providing students with career guidance at Ecole Globale with experts from different fields.
Exposure to Diverse Industries
The school understands the importance of exposing students to real-world experiences. Ecole Globale organizes field trips, internships, and guest lectures to connect students with professionals in various industries. This exposure enables students to gain valuable insights into different career guidance at Ecole Globale and make informed choices.
Entrepreneurship and Innovation
Ecole Globale encourages entrepreneurial thinking and innovation among its students. The school supports initiatives like business plan competitions, startup incubators, and mentorship programs to inspire future leaders and innovators. This fosters a culture of entrepreneurship and empowers girls to pursue their own ventures.
To give students career guidance at Ecole Globale with experts from different fields conduct their lives and accomplish milestones, Ecole Globale provides its girls, the opportunity of interacting with experts through guest lectures that are conducted on campus. This is a unique chance since girls tend to find their role models through such interactions and learn from the experiences of others.
Global Perspective
In an increasingly globalized world, understanding different cultures and perspectives is a valuable asset. The sc.hool promotes internationalism and offers opportunities for students to interact with peers from diverse backgrounds. This exposure broadens their horizons and prepares them to excel in an interconnected global economyand thereby providing career guidance at Ecole Globale.
In the pursuit of helping our students develop into global citizens, one primary program we conduct regularly is the student exchange. The Ecole Globale is an active part of the Round Square International Service (RSIS) which includes students from some of the world's most prestigious and renowned institutes. Through this program, not only are our students often sent abroad to participate but also sometimes our students play host to many students who visit from different countries.
Imprint of Ecoliers 
Ecole Globale is proud of its alumni making their mark in several national and international universities and colleges of repute.
We proudly call ourselves the Alma Mater to some of the sharpest minds studying at the University of Delhi, the National Institute of Fashion Technology (NIFT), Jawaharlal Nehru University, Bangalore University, DY Patil University, Institute of Business and Finance (ISBF), National Rifle Association, London School of Economics and Political Science, University of London, Canadian Flight Institute and University of Nottingham to name a few. 
Many more students have also bagged scholarships in reputed universities, due to their academic excellence and overall performance. Bagging a seat at reputed institutes is never easy without meticulous training and counseling for such a specialized purpose.
Today, when the world is becoming highly competitive, we give our students an extra edge by providing them guidance through our in-house Career Counselling Experts, who make the necessary effort to give each student the necessary guidance for admission into universities of their choice.
A life transformational certificate program at our first-of-a-kind Indian Finishing school, done over 9 years from class 4 to class 12 will help students become ready to face challenges of personal and professional life along with completing the formal education.
It is designed around etiquette training, personal enhancement, attitude building, life skills and social awareness. From handling discussions and making decisions in the boardroom to ensuring the smooth running of the household we train our students to take up each responsibility with perfection.
All due documentation, exam preparation tips, profile-building guidance, and assistance are sought by students before they apply to universities in their last year of schooling, and the career guidance at Ecole Globale Counselling Cell is well-equipped to provide customized solutions to each such aspirant.
The different career fairs and visits of campus ambassadors organized at Ecole Globale give a chance to students to interact with admission teams of their prospective universities on a personal level. General awareness about universities is also targeted to be improved through these career fairs so that the girls can make informed decisions and accordingly prepare themselves for their next educational journey.
Ecole Globale International Girls' School's commitment to career guidance at Ecole Globale goes beyond traditional academics. The institution empowers its students to become well-rounded individuals who are not only academically proficient but also equipped with the skills and knowledge to thrive in the dynamic and competitive world of work.
By offering comprehensive  career guidance at Ecole Globale, fostering skill development, exposing students to diverse industries, promoting entrepreneurship and innovation, and encouraging a global perspective, Ecole Globale ensures that its students are well-prepared to shape their own futures. 
Conclusion
As a student at Ecole Globale, the residential school experience teaches a lot to the girls. They not only learn how to respect their teachers but also develop a sense of gratitude towards those who support their life at Ecole in some way or the other. Apart from academic and co-curricular excellence, the traits of discipline and self-reliance come naturally to the boarders which ensure their readiness to face innumerable challenges that the 21st century world has to offer.