In today's rapidly evolving world, the pursuit of higher education has become increasingly competitive and global. As students aspire to attend prestigious universities worldwide, it is crucial to begin their academic journey with a strong foundation that prepares students for Global Universities.
Boarding schools in India have emerged as institutions that provide students with the necessary skills, exposure, and competitive edge to excel not only in the Indian education system but also on the international stage. 
How a top Indian boarding school prepares students for Global Universities: The Competitive Edge
The girls at Ecole Globale, among the top girls boarding schools in India experience life much differently than students in other schools do. The elements of their life at Ecole include academic enrichment, sporting prowess, health and wellness, international exposure, and abilities to understand different cultures.
All these learnings are intertwined with the values students inculcate through various processes. The support staff, domestic staff, housekeeping, and other elements of the campus contribute in their unique ways towards the betterment of the life of our girls at Ecole.
This has a value-based impact on the students and they learn the values of gratitude, patience, perseverance, and hard work which prepares students for Global Universities.
Academic Excellence
Indian boarding schools are known for their rigorous academic programs. They offer a holistic education and prepares students for Global Universities that go beyond rote learning and encourage critical thinking, problem-solving, and innovation. The curriculum is designed to meet international standards, ensuring that students are well-prepared for the academic demands of global universities.
The teachers at Ecole Globale are highly experienced experts in their fields. Various teaching methods are well-complemented by the aid of technology, which helps the teachers and students adapt to the latest methods of learning.
The role of a teacher or instructor cannot be undermined in such a scenario, but these tools help the current generation learn in the way that they are most comfortable with – through technology and prepares students for Global Universities.
Exposure to Diversity
Global universities thrive on diversity. Indian boarding school prepares students for Global Universities, with their diverse student body, providing an environment where students from different regions, cultures, and backgrounds interact daily. This exposure fosters tolerance, open-mindedness, empathy, and adaptability—highly valued qualities in international academic settings.
The amalgamation of distinct cultures and backgrounds generates effective communication and collaboration skills in children. Students can better appreciate diverse perspectives. With girls and staff from all over the country, Ecole Globale creates an eclectic atmosphere where students are a part of the mature, smart, and intelligent community of women, this is how boarding school prepares students for Global Universities.
International Curriculum
Many Indian boarding schools offer international curricula such as the International Baccalaureate (IB) or Cambridge International Examinations (CIE). These programs not only prepares students for global universities but also allow for seamless transitions into foreign education systems.
Students become accustomed to international teaching methods, assessment systems, and global perspectives, which are assets when applying to universities abroad.
In terms of educational boards offered, Ecole Globale gives the option to the students to choose between Central Board of Secondary Education (CBSE) and Cambridge International Education (CIE), which are choices given keeping in mind their previous educational background and also their future academic goals and prepares students for Global Universities.
Language Proficiency
English proficiency is a critical requirement for admission to most global universities. Indian boarding schools prioritize English as the medium of instruction, enabling students to develop strong language skills.
English is a global lingua franca. Proficiency in English enables students to communicate effectively with people from diverse linguistic backgrounds, both within India and internationally. This skill is increasingly valuable in today's interconnected world. 
At Ecole Globale, we believe that learning does not just come from within the four walls of a classroom but also, through various literary activities. These activities aim at developing and honing the literary skills that are indispensable when it comes to the all-round development of the students. 
Apart from English, the language teachers at Ecole Globale strive hard to build good linguistic skills among the students, in the first, second, and third languages of students' choice and prepares students for Global Universities.
Extracurricular Activities
Global universities seek well-rounded individuals who not only excel academically but also contribute to their communities. Indian boarding schools encourage students to participate in a wide range of extracurricular activities, including sports, arts, and social service.
This helps students develop leadership skills, teamwork, and a sense of responsibility, which are highly valued by universities worldwide and prepares students for Global Universities.
At Ecole Globale, students are to let the girls explore different Art forms through the breaks given to them while in school. The aim has always been to empower the girls to embrace hindrances with new-found wisdom, freedom, agility, and strength. Ecole Globale offers a variety of Clubs for Music, Dance, Pottery, Cookery and Poetry. 
Ecole Globale maintains top-notch sports facilities for building, maintaining, sustaining, and growing sporting prowess among our girls. All sports disciplines are given equal importance and are played with great enthusiasm under the guidance of specialized coaches and prepares students for Global Universities.
College Counselling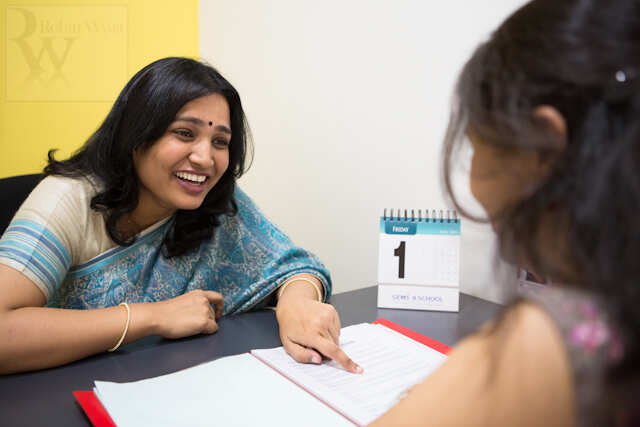 Indian boarding schools often have dedicated college counseling departments that guide students through the university application process. They help students identify their academic interests, career goals, and the universities that align with their aspirations. This personalized support ensures that students make informed choices when applying to global universities.
Bagging a seat at reputed institutes is never easy without meticulous training and counseling for such a specialized purpose. Today, when the world is becoming highly competitive, Ecole Globale provides guidance through its in-house Career Counselling Experts, who make the necessary effort to give each student the necessary guidance for admission into universities of their choice.
A life transformational certificate program at our first-of-a-kind Indian Finishing school, done over 9 years from class 4 to class 12 will help students become ready to face challenges of personal and professional life along with completing the formal education and prepares students for Global Universities.
It is designed around etiquette training, personal enhancement, attitude building, life skills, and social awareness. From handling discussions and making decisions in the boardroom to ensuring the smooth running of the household we train our students to take up each responsibility with perfection.
All due documentation, exam preparation tips, profile-building guidance, and assistance are sought by students before they apply to universities in their last year of schooling, and the Career Counselling Cell is well-equipped to provide customized solutions to each such aspirant.
The different career fairs and visits of campus ambassadors organized at Ecole Globale give a chance to students to interact with admission teams of their prospective universities on a personal level.
General awareness about universities is also targeted to be improved through these career fairs so that the girls can make informed decisions and accordingly prepare themselves for their next educational journey and prepares students for Global Universities.
Cultural Exposure
Many Indian boarding schools organize cultural exchange programs, international trips, and collaborations with foreign institutions. These experiences provide students with firsthand exposure to different cultures and global perspectives, enriching their worldviews and making them more culturally aware—an essential asset for thriving in a global university environment.
From rigorous academics to a diverse and inclusive environment, these schools provide a competitive edge to students who aspire to make their mark on the world stage. By fostering academic excellence, global awareness, and a commitment to personal growth, Indian boarding schools are playing a vital role in shaping the future leaders of a connected and competitive world and prepares students for Global Universities.
The Ecole Globale is an active part of the Round Square International Service (RSIS) which includes students from some of the world's most prestigious and renowned institutes.
Through this program, not only are our students often sent abroad to participate but also sometimes our students play host to many students who visit from different countries.
With students and faculty from multiple diversities, students are encouraged to start networking from a young age and build contacts that help them forge lifelong friendships and expand their career perspectives to a global level.
Conclusion
Ecole Globale is proud of its alumni making their mark in several national and international universities and colleges of repute, creating a life of fulfillment and pride for their parents, teachers, and themselves. and prepares students for Global Universities.